---
Our ability to deliver on our promise of mutual growth is rooted in the power of partnerships. Each brand that comes under our care must pass a stringent selection criteria that enables us to identify the right combination of market offering, skill set capabilities and accessible resources. In this way, we are able to achieve mutual growth for master brands, our franchisee network and of course, our shareholders.
Our portfolio highlights the master brands that have entrusted us with their reputation and strategic growth into the Australian market and we are proud to be managing the premium products they bring.
---
PappaRich
Premium Malaysian Delights.
As an initial focus on sharing authentic Malaysian cuisine into new markets; the strength of the PappaRich offering lies in its ability to find a balance between comfort, quality and price as a complete customer experience. PappaRich Australia continues to draw on decades of combined industry experience to continually grow its presence into new International markets. As the opening of new outlets are strategically positioned to attract and retain loyal customers; the PappaRich brand will give new customers the option to experience an International favourite in a safe, elegant and welcoming space. In keeping with the commitment to quality and comfort, the glass-wrapped open kitchen and bar allows customers to marvel at the artisans at work as their meals are assembled and served to their tables. The consistency in experience across space, service and flavour is made possible as each outlet is supported by the Central Kitchen to ensure ingredients are delivered fresh and the meals are cooked to perfection. As of December 2016, across Australia and New Zealand, 23 PappaRich outlets continue to grow in popularity. As these outlet numbers rise, so too will the appreciation of fine yet affordable Malaysian cuisine delivered in exceptional surrounds.

---
NeNe Chicken
Sharing happiness with every bite.
"Yes Yes", the translation of NeNe is simple and yet the purpose is so much more. Eating well, being happy and paying it forward has been the mantra that has allowed this top tier chicken franchise to grow its presence to over 1,100 outlets across South Korea alone. Recognised as a diet culture extending beyond food; NeNe Australia has brought this popular taste of Korea to the shores of Australia and the response has been magnetic. Customers that make a 'Happy Choice' also believe in giving back to the community and with this rolling momentum; five Australian outlets opened their doors within six months of launch. The unique combination of bold seasoning, farm-fresh chicken and cheerful culture ensures customers dining in or taking away will experience the spirit of happiness that has made this Asian brand an offshore and local success.

---
Hokkaido Baked Cheese Tarts
Best loved cheese tarts.
Warm oozing cheese encased in a golden crust. This unique offering combines the elegance of three different types of cream cheese heated and piped into a crunchy shortcrust pastry base before being baked to perfection. The result: an undeniably smooth and easy to eat treat that has delighted many. Although best served warm straight from the oven, the Hokkaido Baked Cheese Tart is an offering that continues to grow in demand as customers find new ways to enjoy their tart. Gently chilling in a fridge maintains a smooth yet refreshing experience whilst others freeze it to enjoy a cheesy ice-cream-like treat. Hot, cool or cold, this versatile snack delivers through all four seasons.

---

PAFU
Sharing happiness with every bite.
Introduced by ST Group to level up Australia's apple pie game, PAFU is an outrageously delicious hybrid of classic French apple turnovers and Japanese cream puffs. It is layered with coats of crispy puff pastry and folded in with clouds of fluffy vanilla custard. Loaded with juicy bits of locally sourced fresh pink apple, PAFU will be fluffing and puffing its way into your snacking routine. Following our traditions of taking a humble attitude and a respectful approach to our pastries, our PAFUs are meticulously made with love - creating an rustic aesthetic and a heart warming hit of nostalgia. As a twist on an internationally celebrated apple pastry dessert, PAFU is a creation that reflects the sophisticated palette of your inner gastronome and the memories of your inner child. Creating a hype before its opening, PAFU has secured a corner in the hearts of Australia.

---
i Darts
iDarts injected with the latest technology.
Gone are the days of the cork dart board and enter Asia's most popular electronic dart bar - i Darts. Reinventing the way players challenge and compete, leading electronic dartboard company, DARTSLIVE has stepped in to create a unique gaming experience that continues to attract and entertain audiences around the globe. Originating from Hong Kong, this experience is now engaging players from Singapore to Malaysia, Thailand, Japan and now Australia with its multi-player gaming and digital media delivery service powered by DARTSLIVE2. Hit or miss, the technology active within each i Darts bar allows players to compete with anyone across the globe. Integration into Australia's entertainment industry has proven to be successful as the local culture enjoys new applications of technology as a form of entertainment. An ideal option for professional players or fun-seekers alike, i Darts Bars are an evolution to the social scene where ambience, drinks and high tech darts merge to deliver unforgettable fun.

---

IPPUDO
Ramen Royalty: Since 1985
Tuesday October 15, 1985. 'Ramen King' Shigemi Kawahara opened the first IPPUDO in his home town. Since that mild Autumn day in Hakata-Ku, Japan the IPPUDO brand has grown to be embraced by Australia, Singapore, Korea, Malaysia, China, Taiwan and the United Kingdom. The commitment to innovation and discipline required to create an experience that transcends the norm has allowed this well respected ramen brand to grow their presence to over 80 stores within Japan alone. With the heart of Japan beating across it's wide-reaching network of stores, the attention to detail that begins from the sourcing of highest quality ingredients through to the moment of service has allowed IPPUDO to assert itself as the only option to not just taste, but experience what ramen is truly about.

---
Gong Cha
Teas and juices experienced in an imperial way.
To experience Gong Cha is to be treated like royalty in all the ways that matter. Superior quality, delicious flavours and health benefits are common options delivered to patrons across some 600+ stores in South East Asia and the United States. As a result, more and more customers are returning to this business brand for all things tea, coffee and juice. As an international beverage franchise, the key directive for Gong Cha os to share new experiences with traditional and favoured ingredients in a manner that caters to individual customer needs and requests. This flexible service model has positioned the business category of great value offering to continually deliver exceptional customer satisfaction and growth.

---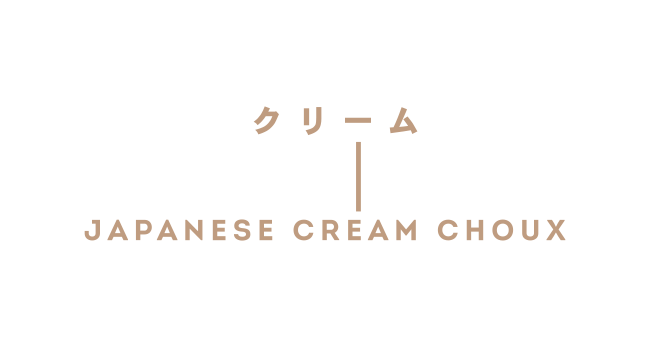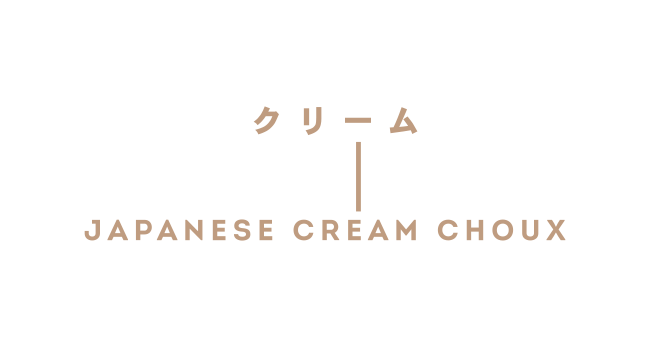 Kurimu
Only the freshest!
KURIMU's original choux pastry filled with creamy custard and topped with crunchy almonds, made from Australia's finest ingredients. Extremely delicious and addictive treat!